"7 YARDS" DOCUMENTARY FILM
My life definitely changed the day of my injury, but it truly changed forever when I met Emily. She is the love of my life. She is my reason to stay standing. Emily found the gym where I made my recovery. She helped me walk across the stage at graduation. And now, I'm determined to walk her down the aisle.
Follow my progress in the feature-length documentary film from Fotolanthropy – "7 Yards."
FINDING THE POWER TO STAND
If you're interested in my story, see where it all began. I wrote The Power of Faith: When Tragedy Strikes with my father Terry, who remained my rock through all the trials and tribulations. It's a testament that when we rely on friends and family in the face of our worst nightmares, we can overcome any challenge.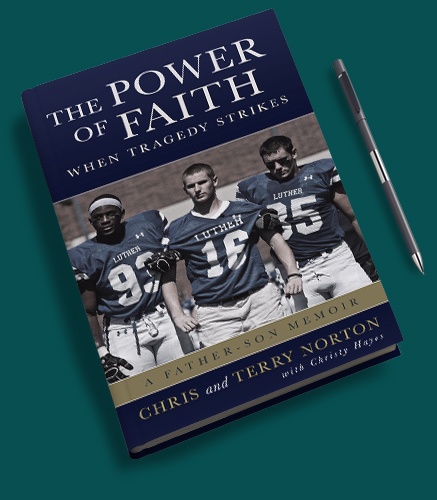 Click here

to order an exclusive copy of
the power of faith
signed by me.